It has serum, moisturizer, sunscreen, eye area cream and even anti-aging cream. With so much on our shelf, who never asked himself, "Okay. What comes first? " I used to get very confused and I'm sure a lot of you guys are still around. So I decided to make a post that will serve as a  guide for people to never err in the right order of skin care  and other frequent questions. So let's go!
To find out the order of the next products, you will need to pay attention to the textures. The rule is this:lighter texture products  should always come before those with heavier texture.
This is because whatever is more fluid needs to penetrate first so that it does its work on the inner layer of your skin, and thus, whatever is thicker texture will do its work on the outer surface of the skin.
So be it …
Cleaning Soap
It is essential to start clearing your skin. If you have dirty, oily skin full of impurities nothing you spend on top of it will do. So never skip this step, even when laziness is possessing you HAHA Be strong and courageous, my friend!
This cleansing can be done with bar soaps, foams or gels (I confess I had to search on google the plural of HAHA gel). Should be according to your skin type (oily, mixed, normal, etc.).
Tonic
The facial tonic was completely ignored in my life less than a year ago. That's because I had no idea he had so many benefits. For those who do not know, the tonic helps to make a deeper cleansing and promotes cellular renewal of the skin. It also prevents clogging of pores – which is the biggest cause of blackheads and pimples.
When I heard this, I went daily. After a few days, I noticed that the appearance of my skin changed radically, and the appearance of pimples that was already rare, was even rarer.
Facial Oil
With clean and toned skin, now is the time to use the specific treatment products with the need of your skin.One of these products that you can (and should) start using is the facial oil.
Well, if you have oily skin it must have had chills just read this, but it should not, no … Facial oils are indicated for all skin types, especially in winter. Nowadays they come in a drier texture that is quickly absorbed bymoisturizing and moisturizing the skin almost instantly. You'll also find easy-to-use oils with anti-aging, detoxifying and bleaching compounds.
Serum
Like the oils, the serum also works on the inner layer of the skin. It is a super concentrated, non-greasy fluidwith active principles that treat and minimize unpleasant problems such as fine lines and sun spots. It is not necessary for you to use the two … you can choose either the oil or the serum alone, but it is crucial that they come after the first and second steps, okay?
Eye Cream Treatment Cream
Those who have passed the age of 25 can also add eye-area products. They are also great for those who wake up with puffy eyes after a bad night's sleep. There are some in a roll-on format that are so frosty that you even feel a freshness when it comes to ironing … it's very good! These cremates fight the common dryness in the area (who complains of corrective that craquela have to use!) And also help in the prevention of the famouscrow's feet.
Moisturizing
A lot of people do step 1, step 2 and then jump straight to the moisturizer. This is not wrong, no … this is theminimum needed ! Moisturizer is really fundamental to everyone and your skin needs it EVERY DAY to maintain its natural balance. Another thing, do not think that just because you have oily skin you should not use facial moisturizer every day … I even wrote a post here on the blog talking about it and even explained about the famous rebound effect. If you have more doubts, read here.
Solar Protector
Needless to say, this element is also mandatory for everyone, right? I'll even skip the sermon and go straight to the part where I tell him why he's the last item on the list. Well, as I explained earlier, the order will always depend on the texture of the product and the sunscreen, however light it is, is still the thickest texture product of all others because it stays on the outer layer of the skin. So before you leave for makeup, close the face care with the use of the sunscreen, combined?
Waiting! I Think There Was One …
I jumped an item of purpose … Did anyone notice? Well, I decided to put the scrub on the list above because it's a product that we do not use every day (nor should it!). And in order not to take the risk of anyone misunderstanding and thinking that I should use it daily, I thought I would tell him the part. Well, it is recommended that we exfoliate the face only once a week, always after cleaning and toning, right? Then the day you go to use it, put it in step 3 that will work out!
How Many Times A Day?
Ideally, you repeat these things twice a day: when you wake up and before bed – after you have already taken off all the makeup, of course. There are also specific products for morning and others that work better at night, so it's cool to separate into drawers / shelves / trays the nightly and morning products so do not end up confusing.
Why All This?
I know that just thinking of all these steps laziness picks up and you already get to wander the mind in so much of ciphers that you're going to have to spend to stock your shelf but I want to assure you that it's going to be worth all that  time investment  and money. It is better to create the habit of taking care of yourself than to spend much more in the future with cosmetic procedures and invasive surgeries. Be smart! No anti-aging cream, however good it may be, can eliminate 30 years of wrinkles and sun spots … So it's best to start now!
Products I recommend
Anyone who has doubts can leave in comments. Also feel free to share tips and experiences from your care routine.
Leave a Reply
Gallery
Musely
Source: trusper.com
BellaVei Review – The Best Anti-Aging Kit
Source: www.youtube.com
Moongazing Herbal Apothecary
Source: www.moongazingapothecary.com
Rexona Spray Deodorant Shower Clean
Source: www.eurofoodimports.com
TLC KITS
Source: totallifechangesusa.net
What's the best way to treat diaper rash?
Source: monbaby.com
Paradise Taste of Kashmiri Food across Kolkata City
Source: www.whatsuplife.in
The Body Shop Virgin Mojito Products
Source: chantalscorner.ca
Insulin Delivery – The Latest Recommendations
Source: www.diabetescareguide.com
broad spectrum spf sunscreens
Source: www.dermalogica.com
Cosplay Wig – Black Butler
Source: www.uniqso.com
Young Living Melrose Essential Oil 15ml 100% Genuine …
Source: www.11street.my
German Spitz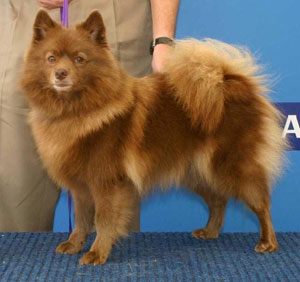 Source: www.dogslife.com.au
Jeunesse :: Jeunesse Reserve (30 Packets)
Source: www.acaiberrycompany.com
2011 Norwex Fall Flyer Items
Source: safercleaning.wordpress.com
Improved Neubauer Platelet Counting Chamber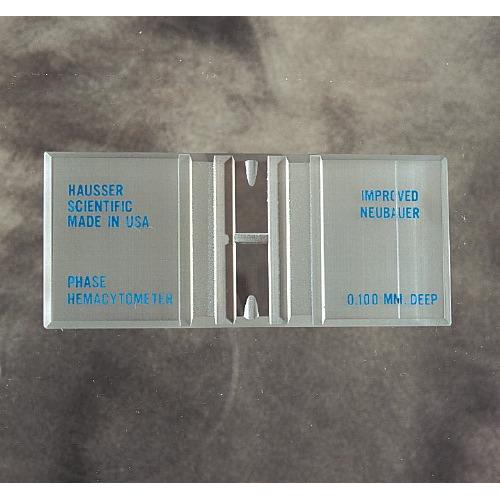 Source: www.thomassci.com
Musely
Source: www.musely.com
Everything You Wanted to Know About Applying Skincare …
Source: stylecaster.com
Stillman's Blog
Source: stillmansbeauty.com
How to Apply Your Skin Care in the Right Order??
Source: trusper.com