For my part, I can not and do not want to do without him.It looks great, lets the hands and nails shine brightly and fresh and even gives the finishing touch to many styling.You probably already guessed that I was talking about nail polish.Beautiful, well-groomed hands and nails belong to the hanger signs of a woman and can be perfected by a great nail polish.As in the fashion sector, there are also new trends in color in the beauty area every season – and this also applies to the nail polish!What are the nail polish trends in summer 2013?Which nail polish colors can not be imagined in this year's beach season?I'll tell you!Sure is: It is colorful and anything but monotonous.
1. Nail polish in intense pastel shades for the summer
Nail polish trends in the summer of 2013 are characterized by intense pastel tones.Normally we understand under pastel tones rather rather delicate colors.This summer, however, they show themselves in more intense colors than usual. Typical candy colors are one of the most popular nail polish trends in the summer of 2013. It is important, however, that these trendy nuances such as intense pink, mysterious purple or bright orange nevertheless do not too brittle and obtrusive, but rather fresh and milky.Especially warm colors such as red, pink, pink, purple, orange or yellow are an intense pastel tone in the summer season and can be combined with great beach outfits.
2. Turquoise nail polish with metallic effect as a trend
In addition to the warm and intense pastel shades, nail polishes in blue and turquoise tones are also very popular in summer.Finally they remind us of the vastness of the sea and make us feel like a beach holiday with a cloudless blue sky.Actually, turquoise nail varnishes were already trendy last summer.But they must not be missing this year either.In order to spice up the blue to blue-green color nuances in the summer of 2013, the nail varnishes are additionally powerful in glittering and shimmering.In addition to bluish or silver glitter particles in the nail varnish, the glossy shimmer also emphasizes the trendy metallic effect, which is especially reflected in the sun.The main feature of the blue and turquoise nail polish in the summer season is that they shine with the sun-shimmering sea.
3. Nail polishes in nude nuances remain also in the summer trend
In the end, I want to keep you from a nail polish trend, which has been a long time and is also in the summer beach season is unthinkable.The talk is of the nail polish trend of the nude nuances.The nail polish in delicate nude tones are above all natural, but still as done for the summer, because somehow they already remember the beautiful bright bathing beaches, which we long for.In addition, the Nude-Nagellacke can be combined to many stylings.A little tip from me:Since Nude is available in numerous nuances, it is particularly nice to choose a nail polish in a color tone, which is a touch brighter than your own skin tone, because this makes hands particularly graceful and the nails extremely fresh.
With the great selection of colors, the nail polish trends of this year's summer should be something for you. Just let yourself be inspired by the candy-colored pastel shades, shimmering blue metallic effects or nude nuances in the nail polish and try out. I personally am already looking forward to my next new nail polish!
Gallery
Zoya Normani | Fan & Blogger Swatches | Pinterest
Source: www.pinterest.com
20 Best Images of White Nail Designs 2018 – SheIdeas
Source: www.sheideas.com
39+ Matte Maroon Nail Designs
Source: picsrelevant.com
45 Jump on the Latest Trend with These Chrome Nail Art Ideas
Source: www.gravetics.com
swimwear, trendy, beach, summer, style, hot, sexy …
Source: wheretoget.it
Olivia Newton John tries to rekindle her Grease youth with …
Source: www.dailymail.co.uk
ALL-NEW ECOSPORT – FORD'S SMALLEST SUV
Source: myautoworld.com
17 Best Mehndi Designs Pictures 2018 – SheIdeas
Source: www.sheideas.com
Drew Brees Welcomes Fourth Child Plus More Links
Source: www.mommyish.com
Gelnagels en Nailart Eeklo
Source: www.salonevelyn.be
Gelnagels en Nailart Eeklo
Source: www.salonevelyn.be
Grooming Presentation
Source: www.slideshare.net
Nicola Roberts gets in the romantic spirit in scarlet …
Source: www.dailymail.co.uk
15 Beautiful Handmade Bangles Designs – SheIdeas
Source: www.sheideas.com
Makeup trends for fall and winter
Source: www.startimes.com
Fabulous Chrome Nail Polish to Try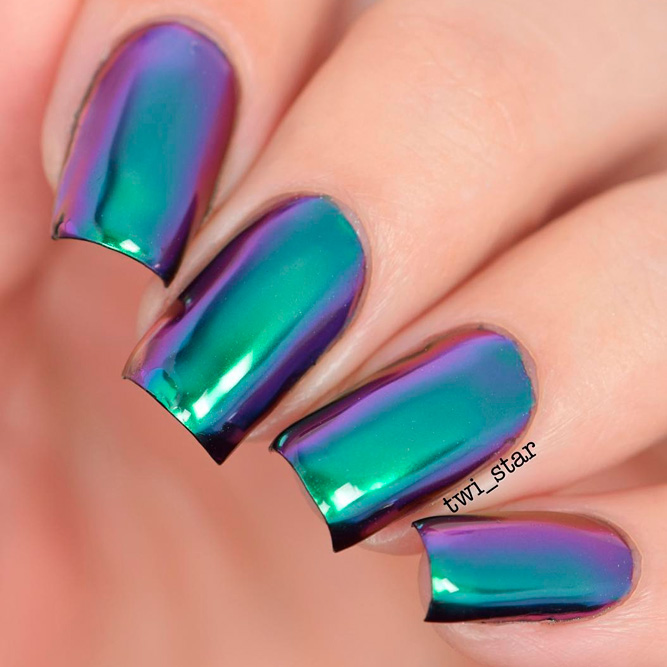 Source: naildesignsjournal.com
22 Brilliant Glitter Nail Art Designs Pictures – SheIdeas
Source: www.sheideas.com
Easy Ombre Nails Tutorial
Source: www.partysuppliesnow.com.au
32 Cute Hot Pink Nail Designs Pictures – SheIdeas
Source: www.sheideas.com
Top 100 Breathtaking Ombre Nails
Source: nailartstyle.com