You set sail! This new trend edition "Nauti Girl" Essence in invites you to leave for a summer vacation between July and August 2015. Climb aboard … with essence! New products with sparkling colors and summer.
The navy style is characterized by the colors blue, gray and red, and it is precisely the theme of the new trend edition of Essence, rich in new products such as nail polish, long-lasting lipstick and blush apricot-colored paperback with an anchor on texture. One of the many must-have is undoubtedly the blue waterproof eye pencil with sharpener built into the cap.
Do not miss even the limited edition fragrance that will give your skin a fresh, gentle sea breeze. Eight are the products that make up this new limited edition license plate Essence, let's see them in detail:
Nauti Girl – eye shadow eye palette
The palette contains five colors with a delicate texture to an ever-changing make-up thanks to the combination of colors like blue, blue, white, beige and brown, all ideal for the summer.
Available in version: # 01 cool breeze (4.89 €).
Nauti Girl-waterproof eye pencil
This is the absolute must-have of the collection, an eye pencil waterproof. The sharpener is integrated into the hood and allows you to always have the temperate undermines every application on the go or outside the home. Very practical!
Available in version: # 01 ahoy, boy! (3.79 €)
Nauti Girl-Eyebrow Pencil
Perfect eyebrows! The pencil has a practical felt tip so as to define and accentuate brows with ease. The available color is a dark ash adapts to different hair colors.
Available in version: # 01 ocean liner (€ 2.89).
Nauti Girl-long-lasting lipstick lips
Summer lips! Two tones are available: a delicate apricot-nude color and a deep red. Applying them to give you your lips a wonderful finish and a light gloss. The formula is long-lasting, soothing and pleasant on the lips. The pretty white packaging of course reminds him navy style theme of Topmbadirectory collection.
Available in versions: # 01 miss navy and # 02 crew first
( 2,89€).
Enjoy a Girl-blush viso
A blush red-apricot and bright color that will give your cheeks a wonderful color, as after spending a day at sea. The texture is silky and easily fades and packaging with our anchor paperback in the texture is in perfect style navy.
available in version: # 01 Anchors aweigh! € 3.79).
Nauti Girl-nail polish
Four long-lasting enamel in trendy blue color, blue, red and apricot that will adapt perfectly to your hands during the summer and does not!
Available in: # 01 ahoy, boy!, # 02 Oh captain, my captain, # 03 miss navy and # 04 crew first! (2.49 €).
Nauti Girl-adhesive decorations for nails
Manicure at the top with the adhesive nail strips or with pretty seafaring motifs such as anchors, the helm and the shells, which will decorate your nails with joy. So you can change your look does not go unnoticed!
Available in version: # 01 hey sailor! (1.69 €).
Nauti Girl–like a nauti girl profumo
The floral-fruity fragrance exudes an authentic feeling of a summer afternoon at sea. The top notes are fruity with bergamot, currant, peach, melon, the tangerine and lemon.Coconut, lotus flowers and marine elements form the heart notes and give a floral touch, while the musk, vanilla, raspberry create the intensity of the base notes. Playful and fresh, this fragrance will remember your last excursion on the open sea. (10 ml – 3.99 €)
the Trend Edition essence " Nauti Girl " will be available in stores during July and August 2015.
Gallery
ESSENCE NAUTI GIRL EYEBROW TINT 01 OCEAN Tužka
Source: www.normazlin.cz
Nueva colección de Essence: Nauti Girl
Source: www.pretaeloira.com
Essence 'Nauti Girl' LE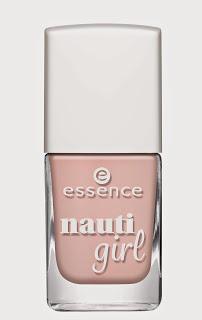 Source: de.paperblog.com
Nueva colección de Essence: Nauti Girl
Source: www.pretaeloira.com
Plenty of Colors: Preview: essence Nauti Girl LE
Source: plenty-of-colors.blogspot.com
Coleção Essence Nauti Girl ~ Novas fragrâncias
Source: www.fragrantica.com.br
essence nauti girl Trend Edition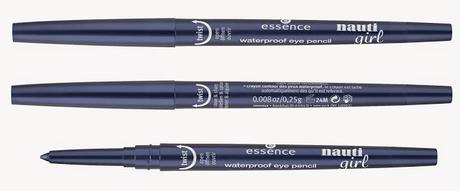 Source: de.paperblog.com
Color`s of Beauty: essence LE/TE *Nauti Girl*
Source: lewisbeauty.blogspot.com
essence trend edition nauti girl – Preview
Source: beautyfreakbox.de
Essence: Nauti Girl–Colección Junio 2015
Source: www.trendisima.com
Saquemos nuestro lado más navy con la última colección …
Source: belleza.trendencias.com
essence nauti girl eyebrow tint 01 ocean liner Limited …
Source: www.beautyaz.gr
The NEW Essence "Nauti Girl" Nautical Trend Edition …
Source: belleblushh.com
Essence Matte Touch Blush In 10 Peach Me Up
Source: snupps.com
Preview: Essence Trend Edition
Source: annitschkas-blog.blogspot.de
essence TE nauti girl Juni 2015 – Preview
Source: www.beautyandmore-blog.de
L'esteta risponde
Source: trucchideltrucco.wordpress.com
Nagellack und Mehr..
Source: lackmalwieder.blogspot.com
essence TE nauti girl Juni 2015 – Preview
Source: www.beautyandmore-blog.de
Preview: Essence Trend Edition
Source: annitschkas-blog.blogspot.de