From subtle forms and gull-wing, up to the new and very new "boyish" and "korean": the story of the eyebrows, including fashions, trends and style of the stars, with the advice to choose the right ones for each face!
The (old) new beauty obsession of women? The eyebrows. Thin, thick, graphic, natural, alone suffice to radically change the look and are the undisputed protagonists of the make up.
The latest trend wants thick and natural, masculine and "wild" full of boyish brows style,or straight and short, according to mood doll Korean, but it seems like yesterday that were thin fashion and gull-wing.
In trend trend, discover how they bring the stars and how to choose the most suitable for your face shape.
Thin eyebrows
Thin eyebrows are a must-90s and arise due to direct those sported by some of the biggest movie stars, such as Greta Garbo, Marlene Dietrich and Louise Brooks.
High-impact, can be curved or straight. In the first case they are indicated for those with angular features and heart-shaped face, while in the second they are good to those who have an oval face, or stretched.
Declined in an intermediate version in shape and thickness, are the choice of Taylor Swift, Charlize Theron, Kirsten Dunst, and Dianna Agron, that- wisely-to the fashion of the moment prefer a style suitable to their features.
Eyebrows gullwing
Launched in the 40s and 50s by the likes of Marilyn Monroe and Elizabeth Taylor's style icons, the gull-wing eyebrows "explode" in the 2000s and conquer armies and legions of women, even claiming many victims.
Their peculiarity, in fact, is a more or less marked upward angle that opens his eyes and is particularly suitable for readjust the round faces and square, while no good if the face is oval or elongated and when neighboring eyes or, on the contrary, distant.
Today eyebrows by gull-wing is no longer a top trend of the make up, but still like the celeb, who choose them with shape and definition more natural and less graphic, like Nina Dobrev, Katy Perry, Michelle Williams and Anna Tatangelo.
Eyebrows boyish style
After years of barely visible eyebrows, penciled or permanent makeup and defined by corners perfectly outlined, when the British model Cara Delevingne lands on the runway with its thick and wild world of fashion has a start.
However, also in this case there is nothing new under the sun. The boyish style , in fact, repeats verbatim the wild mood of the 70s and 80s made ​​famous by Madonna and Brooke Shields.
Real hot trend of recent seasons, the thick eyebrows "male" mark the end of slavery from the tweezers, but-unfortunately or fortunately-does not look good at all. If in fact they are ideal for a long face or one square, in the first case because balance the proportions emphasizing the horizontal element and the second because "divert" attention from very pronounced cheekbones, are not suitable either for one round or for one to heart.
Natural eyebrows, more or less thick, are to be preferred to those graphics if you have eyes close or distant, because riproporzionano face, and can be taken by those who have the oval face.
In general, the boyish style includes elongated forms and full, slightly "tapered" or thinned at the bottom, like those sported by Lily Collins, Gigi Hadid, Kate Upton and Miley Cyrus.
You also might be interested in: How to Makeup Like Lily Collins (http://www.toppharmacyschools.org/beauty/how-to-makeup-like-lily-collins.html)
Eyebrows korean style
The latest trend in the eyebrows comes from Korea and, as the make up, gives the face a 'delicate and ethereal allure, which closely resembles that of the dolls.
Abandoned the wild mood of boyish style , of the latter korean brows maintain the thickness, declined on a less marked form, straight, shorter (both as regards the arc length that that of the hairs) and with an angle just mentioned towards the end, vaguely reminiscent-very faintly-the gull-wing eyebrows.
The result is elegant and sophisticated, although a bit 'artificial, and lends itself to enhance faces oval, elongated and square, while the risk of becoming "caricaturist" of those rounds and the heart and in the case of near eyes or, on the contrary, far.
The korean style today is the choice of some of the leading lights of showbiz (for better or for worse), like the supermodel Rosie Huntington-Whiteley, Rihanna, Emma Watson and Jessica Alba, but several years ago an actress ( and actress) has made ​​its signature look.
The beautiful and super chic Audrey Hepburn, in fact, can be considered a true forerunner of the eyebrows to the Korean, she sported a class and elegance absolutely unmatched and unquestioned source of inspiration – as well as a basis of comparison-for aspiring style icons.
Gallery
The Thick Eyebrows Trend Is Not Dying Anytime Soon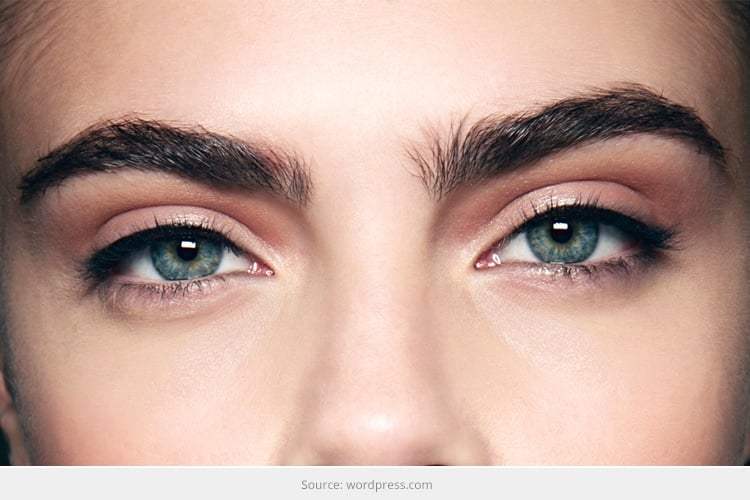 Source: www.fashionlady.in
MAKE-UP and HAIR TRENDS from the New York runways …
Source: diveintofashion.wordpress.com
Would you get Eyebrow Transplant to look like Cara Delevingne?
Source: www.myfatpocket.com
4 bizarre eyebrow trends that need to end right now
Source: tribune.com.pk
'Selfie generation' fuels huge rise of cosmetics sales as …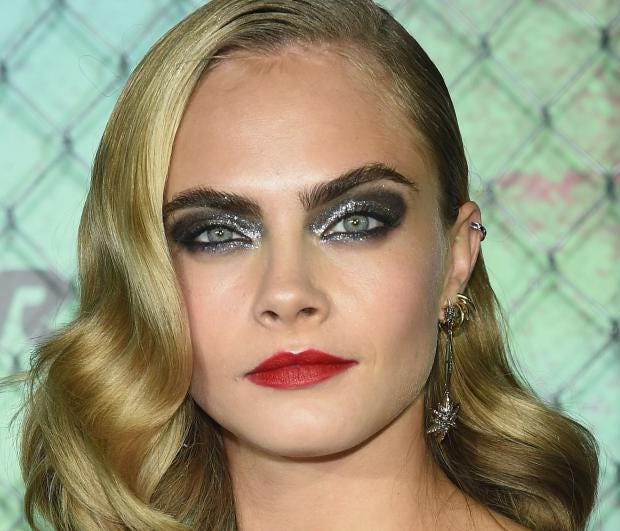 Source: www.independent.co.uk
How to Shape and Fix Your Eyebrows Correctly (Part 2 …
Source: www.gorgeautiful.com
Freckles are forever … when they are tattoos
Source: www.thestar.com
Mugi's eyebrows from kurkaa
Source: www.funnyordie.com
2015 Hairstyles Of Men
Source: fashionexprez.com
Kareena Kapoor Khan, Deepika Padukone, Katrina Kaif …
Source: www.pinkvilla.com
The Beard Fade
Source: www.menshairstylestoday.com
Eyebrows On Fleek Drawing at GetDrawings.com
Source: getdrawings.com
Men Tresses – Do you want to experiment with crazy trends …
Source: letstalkbeautyandwellness.com
Best Box Braids Hairstyles for Black Women
Source: africanamericanblackhair.com
Big Eyebrows. How About this Massive Trend?
Source: thefashiontag.com
Best Eyebrow Pencil For Asian Brows 2018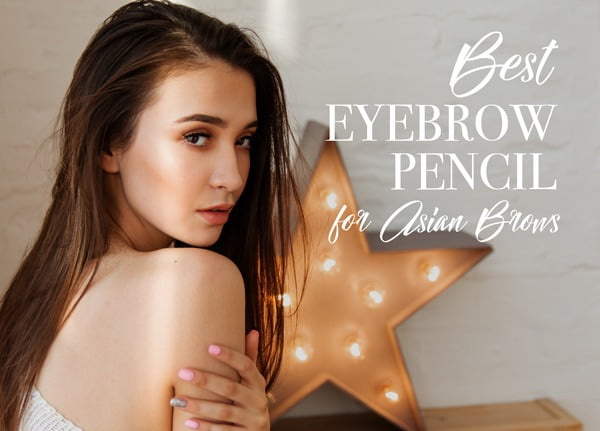 Source: www.betrendsetter.com
(Eyebrows) stamp of approval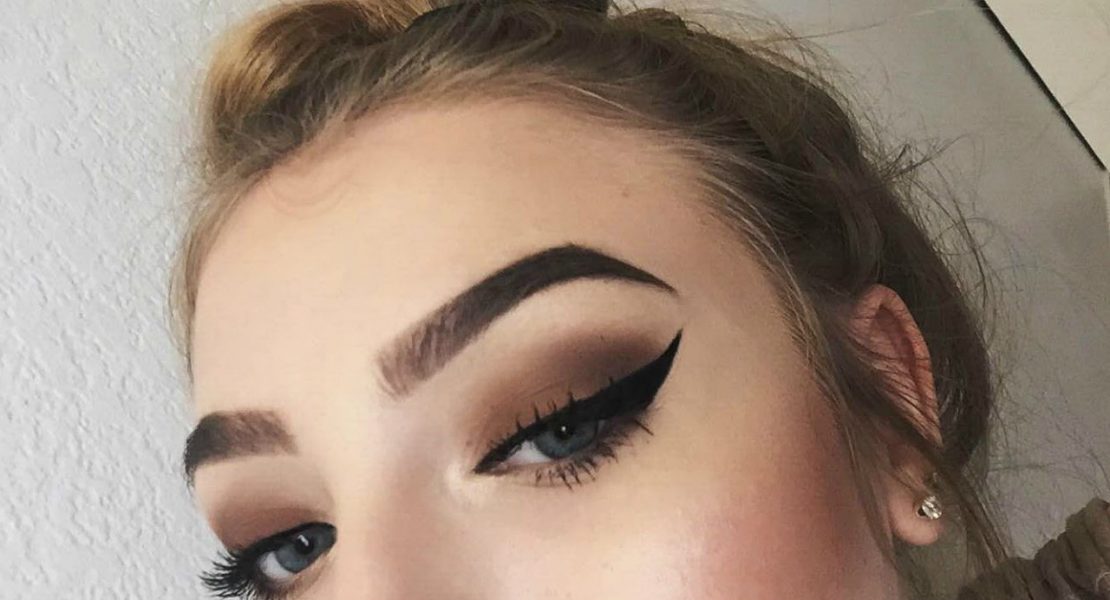 Source: beautynews.com.au
This Model Is Making The Monobrow Cool
Source: www.sofeminine.co.uk
3 Basic Rules To Regrow Over-Plucked Eyebrows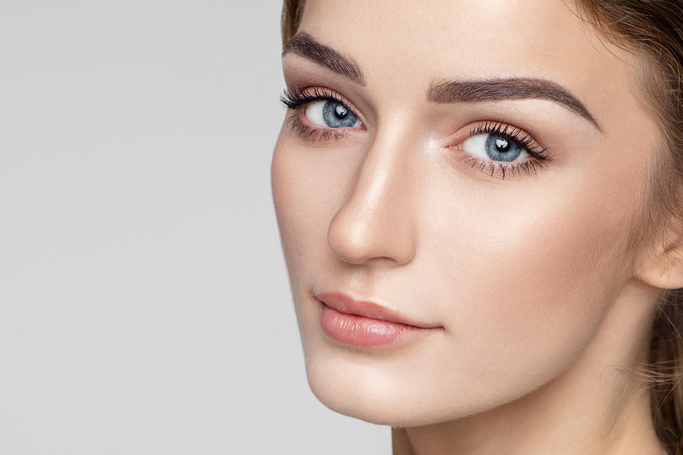 Source: www.expatwoman.com
The Brow Factor: eyebrow tattoos latest trend in beauty …
Source: www.cbc.ca