The nails came out of the background in visual and became a place to unleash the creativity and imagination. The industry of glazes have never been so high. What does that mean? Means more color, more textures and mixes for you innovate in time to paint your nails.
Is also a great way to get away from the basic French or muted colors and patterns drawn. The decorated nails are perfect for those who like to be discreet in time to put the clothes, but loves having a more detail on the look to give one up.
Has for all tastes and all styles and today, with the ease that brings internet access, you do not need to depend on a beauty salon to let her nails and lines full of drawings. You can make your. One of the designs that are applied in your are the flowers. Here there is a world of possibilities.
How to make nails decorated with flowers at home
Of course a person who barely knows you paint the nail with a basic color will make it, right on the first try, do a drawing mega incremented. But as I say the phrase, practice makes perfect. You can start with simple, geometric drawings are the best options and then advancing to the flowers that are a bit more complicated to do.
Learn how to do nails decorated with various patterns.
The flowers, in fact, keep little tricks which are very simple to follow. For example, one petal round can be done using just the opposite end of the brush, leaving the format almost perfect. All very simple and practical. Below are some tutorials that separated for you.
Video tutorials of nails decorated with flowers
Nails decorated with cherry blossom
In this video, the blogger Jana Taffarel, the blog Always Glamorous, shows how to make nails with cherry blossom. The nail is beautiful and full of details. Because of this a lot of people think it's pretty hard to do, but you will see that it's actually quite simple. In addition to the glaze you must have fabric paint and a brush too finely and suitable for the art.
Nails decorated with roses
The rose is a flower and you can make any color you find better: pink, white, yellow … This tutorial to Alessandra Barbosa makes roses pinks. She shows each material that was used. This type of flower can take a little more time to get ready, but it's pretty simple to make, too.
Nails decorated with tulips
The blogger Iza Bourgeois explains how do tulips on the nails for decorating. It's very simple, very easy and quick to do. It indicates all the materials that are needed. You don't have to be all very straight. It is precisely this irregularity that gives greater naturalness to the drawing.
Nails decorated with flowers on the sides
This model is excellent for those who want to do something different and you're tired of always decorate the nails of a traditional people with flowers all over the entire nail. The Miryam Camera shows how to make petals on the top side of the nails, everything step by step in great detail for you to follow.
Nail French decorated with flowers
She is a true classic! Who doesn't like such French nail? You can use it in everyday life and also in more sophisticated events. To make this national passion even prettier, Simone Demarco blog Pink Girl teaches you how to make a beautiful flower with Crystal Center on French nails.
Gallery
43 best images about jóias on Pinterest
Source: www.pinterest.com
It`s all about nails: Pink Flowers- a collaboration post
Source: radi-d.blogspot.se
229 best 3D Nail Art images on Pinterest
Source: www.pinterest.com
Pink And White Nails Almond Shape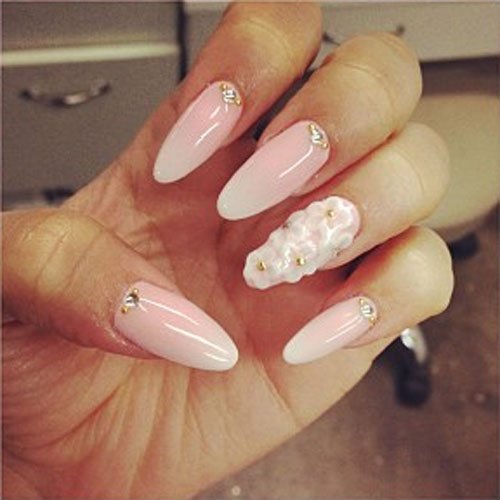 Source: joystudiodesign.com
Rhinestones Archives
Source: nail-design-best.com
Adesivos De Unha Feito A Mao Artesanais 40 Cartelas 100,00 …
Source: www.pinterest.com
11953 best images about Nails on Pinterest
Source: www.pinterest.com
Unas Decoradas Acrilicas. Uas Rojas Decoradas. Ver Tamao …
Source: casadecorar.biz
Super Simple Summer Strawberry Stamping
Source: www.kimettkolor.com
Unas Decoradas Acrilicas. . Unas Decoradas Acrilicas …
Source: www.casadecorar.biz
I Heart My Glue Gun: Cute DIY Planter Box Centerpiece!
Source: www.iheartmygluegun.com
Unas Decoradas Acrilicas. Uas Rojas Decoradas. Ver Tamao …
Source: casadecorar.biz
Unas Decoradas Acrilicas. Uas Rojas Decoradas. Ver Tamao …
Source: casadecorar.biz
Unas Decoradas Acrilicas. Uas Rojas Decoradas. Ver Tamao …
Source: casadecorar.biz
Best 20+ Adesivos de unhas ideas on Pinterest
Source: www.pinterest.com
Best 25+ Dutch braid half up ideas on Pinterest
Source: www.pinterest.com
diseño de uñas con listones y puntos paso a paso just so …
Source: www.pinterest.com
491 best images about decoração de unha on Pinterest …
Source: www.pinterest.com
Uñas Decoradas Birma Uñitas | Uñitas k | Pinterest
Source: www.pinterest.com
Blue Fake Nails, Extra Long False Nails, Hand Painted …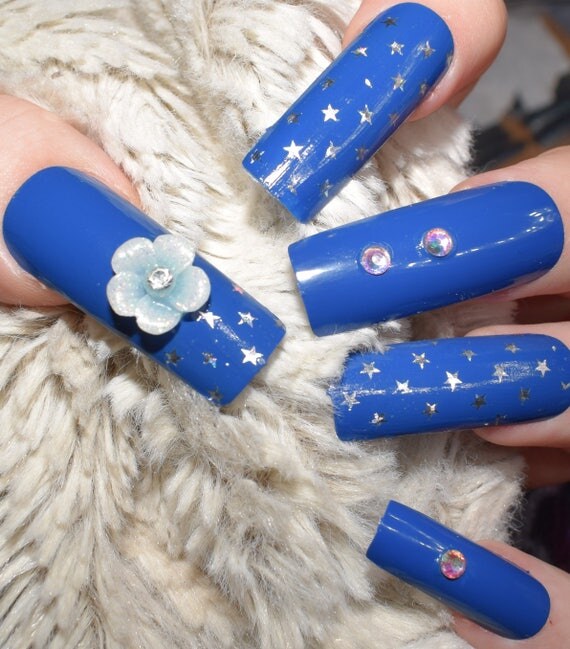 Source: www.etsystudio.com