One of the beauty of the next Spring Summer 2016 trends are the XXL lashes.
They were already fashionable in the '60s: Many stars like Brigitte Bardot, Edie Sedgwick, Sophia Loren and Mina they were obsessed, and transformed this doe eyes in one of the trends hot at the time. Today the trend is back, irreverent than ever! The extra large eyelashes are made ​​with plenty of mascara, to give the eyes a more sexy and bewitching allure;but if you want to make them longer or more thick, add false eyelashes where you see fit, and if you dare, you are free to pick any color.
To get a true diva look with long lashes, get inspired by the look of the famous Twiggy, by copying the same or
by choosing a softer version, for a result that is easy and fast to build.Accomplices new mascara, from high-tech formula that amplify and damage to the lashes infinite momentum. Here's how to lengthen lashes in 6 easy steps:
1) Outline the eye with a black pencil
Delineate the contour of the eye, above and below, with a thin stretch of black pencil, making sure to adhere as closely as possible to the lash line. If you prefer a look 60 years, then on the upper eyelid replaced the pencil with a black eyeliner drawn, and the lower white pencil to draw a line in the rhyme (attention, only for those who have blue eyes).
2) Apply mascara
Before you start applying mascara on the lashes, well followed this basic rule should be applied several times and always little by little, just so you can dose it well and get the desired effect.
With a steady hand, you look down, without closing the eye, to apply mascara on the upper lashes. Then look up to the lower ones. It 'the only way to ward off the lashes from the eyelids!
3) Help yourself with the brush
With the brush brush with a zigzag motion, the lashes at the root; then towards the tip to stretch to the maximum. For small lashes and end inside of the eye, roll out the mascara with the tip of the brush in a perpendicular direction.
4) Abound with mascara
If you want to accentuate even further away, abounding with mascara, with a second pass, only on the central lashes. To stretch the form instead, concentrated application of external ones.
5) Not only black mascara
Remember that mascara that enhances more the eye and the intensity of the gaze is black. But if the result seems too intense, you can make it more delicate with one pass of a plum mascara, or brighter blue color. Finally, if you have very clear eyelashes, choose brown mascara for a more natural effect.
6) Apply the false eyelashes
If you want to make your lashes longer and thicker, the better to intervene with the false eyelashes defined by bridgat, to be applied in tufts where you see fit. And for the most daring green light to color, from red to blue candy, trendy next season!
Gallery
Cute pom-poms are here to make your outfit fierce
Source: mashable.com
Fringes or Bangs
Source: www.schwarzkopf.co.uk
BTS New Album BTS LOVE YOURSELF Turn Tear 3D Printing …
Source: www.womenmodetime.com
Fringes or Bangs
Source: www.schwarzkopf.co.uk
How to: Halloween Witch Makeup | Tutorials
Source: www.superdrug.com
Ombré eyelashes with new Miss Manga colored mascara!
Source: www.get-the-look.ca
2018 Plus Size Layered Asymmetrical Lace Dress CADETBLUE …
Source: www.dresslily.com
2018 Plus Size Cut Out Asymmetrical Blouse BLACK XL In …
Source: www.dresslily.com
Godly Inspirational Quotes for Women
Source: how-do-it.com
2018 Bicolor Chiffon Patchwork Shift Dress BLACK ONE SIZE …
Source: www.dresslily.com
B. Kolor Makeup Pilates Mascara Xxl Volume Mascara
Source: www.terapeak.com
Saide in toddlers and tiaras –
Source: www.taaz.com
Adriana Lima
Source: www.taaz.com
Fake it, Baby: Falsche Wimpern sind im Trend!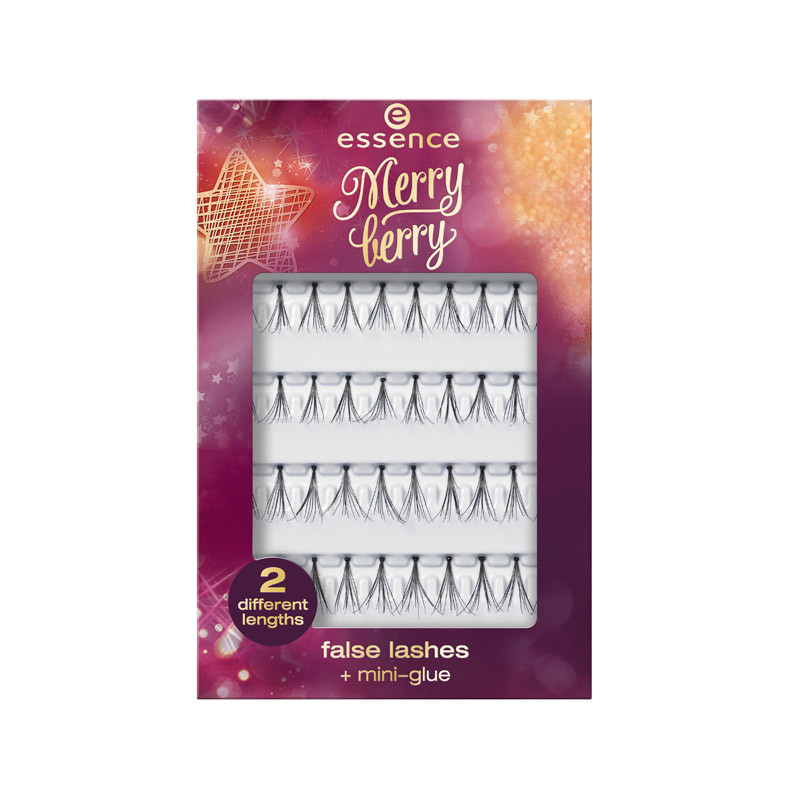 Source: www.beautypunk.com
Lashings of Lashes!
Source: flutteringlashes.com
Which are This Year's Fall/Winter Bag Trends
Source: makeup-mania.net
Object moved
Source: asos.com
Models Own
Source: www.asos.com
Fringes or Bangs
Source: www.schwarzkopf.co.uk
Fringe is so in. | K n i t | Pinterest
Source: www.pinterest.com